To further scientific research with the aim of contributing to long-term conservation projects in the area, and develop a better understanding of our environment and the living things we share it with.
Our work is organised around four key areas:
Our research aims to help mitigate the loss of Asian biodiversity by understanding the effects of lowland tropical forest fragmentation on the ecosystem. Through advanced technologies, we explore the survival mechanisms of multiple flagship species, with the aim of developing species action plans and landscape management guidelines.
We welcome Malaysian and international students from all over the world, providing facilities and resources for research projects, field courses and professional training. We actively promote public awareness and understanding of the benefits of conservation, especially the importance of Sabah's wildlife and its habitat.
We engage with local communities, policy makers, NGOs, eco-tourism operators, oil palm plantations, and volunteers alike, encouraging in-situ conservation and advocating for effective wildlife management.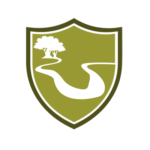 We work on the implementation of the State Action Plans, closely collaborating with enforcement agencies by facilitating and providing training to mitigate wildlife crime and expanding their teams and specialist units.
Create your own challenge at DGFC!
Dreaming about seeing wildlife in its natural habitat and helping in its conservation? Planning a field course for your university? Do you have a research question that could help DGFC fulfill its Mission? Would you like to work with us?
---