Nurhartini Kamalia Yahya
admin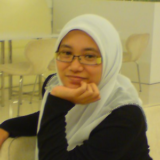 Nurhartini Kamalia Yahya
Senior Conservation Geneticist
Nurhartini Kamalia Yahya or Tini was born and raised in the island of Penang, Malaysia, amidst a bustling city where the only animals she ever saw or touched were cats and dogs. One fateful year, she was sent to Sarawak for her Degree in Resource Biotechnology. Being a hard core UNIMAS (Universiti Malaysia Sarawak) student, she was able to follow an expedition where she experienced the peaceful feeling in water when they were rushing against the waves with Irrawaddy dolphins breaching next to the boat and turtles casually approaching the boat when they were conducting a turtle rodeo. To Tini, that felt like it was meant to be and it was the starting point of her wildlife conservation years. Despite loving her field work, she had never forgotten her molecular biology roots and following Jeanette Wyneken, Karen A. Bjorndal and other students of Archie Carr, who is also known as father of sea turtles, she decided to continue learning and using molecular biology as a tool in her work and that brought her to DGFC.
As a conservation geneticist for DGFC, Tini knows that DNA is the key information to every living thing and believes that the genetic aspect will serve the conservation of wildlife well as it can be used to elucidate more information on the wildlife sampled for their future and the maintenance of their habitat. By studying the genetic aspects of the wildlife of Kinabatangan, researchers of DGFC should be able to determine the kinship pattern of animals within the areas, the genetic diversity of same species of different areas, detect the possible parasites or diseases of the animals that could affect humans in that area, identify the diet of the animals thus determining the lack or abundance of a certain food in the area and its effect on the animals and much more. Tini has mainly focused on proboscis monkeys  non-invasively sampled around the Kinabatangan area to determine kinship patterns for a better understanding on their use of the habitat. She also leads the laboratory work on the collaboration with the Marine Research Foundation and the wildlife forensic analyses.
Education: PhD on Green Sea Turtle Headstarting Program, Universiti Malaysia Sarawak (UNIMAS), 2018.
Publications
Hassan, R., Kamar, M.A.S. & Yahya, N.K. (2015). Morphological and molecular characterization of common seagrass from Sampadi Island, Lundu, Sarawak. In: Nyanti, L., Norhadi, I., Rahim, S.A.K.A., Ruhana, H., Shabdin, M.L. & Samsur, M. (Eds.). Aquatic Science Colloquium 2014: Experience Sharing in Aquatic Research III, Pulau Sampadi- Marine LifeExpedition (pp. 56-62). Monograph, Department of Aquatic Science, Universiti Malaysia Sarawak, Kota Samarahan, Sarawak, Malaysia.
Yahya, N.K. & Hassan, R. (2013). Molecular detection of Geosmin and MIB in aquaculture ponds. In: Assim, Z., Ahmad, F., Jusoh, I. & Mohamad, S. (Eds.), Current Research Trends in Research and Technology (pp. 135-140). Faculty of Resource Science and Technology, Universiti Malaysia Sarawak, Kota Samarahan, Sarawak, Malaysia.
Yahya, N.K., Husaini, A.A.S.A., & Hassan, R. (2012). Molecular Phylogeny of Sarawak Green Sea Turtle (Chelonia mydas) inferred by the 'D-loop' region and 16S rRNA gene. Borneo Journal of Resource Science and Technology, 2: 20-27.