Hong Ye Lim
admin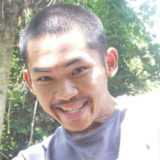 Hong Ye Lim (aka Hugo) has been involved in several environmental and wildlife projects in the past three years in Malaysia and Japan. Hugo started working with ungulates whilst studying for a Bachelor's degree in Conservation Biology at the Universiti Malaysia Sabah. After completing this degree, Hugo spent a few months interning at Rakuno Gakuen University, Japan, which involved the application of GIS in wildlife, environmental protection and sustainability development. Hugo has also worked with Malayan tigers in Peninsular Malaysia during his time with the project "Tiger Forever". Hugo is broadly interested in biogeography, spatial modelling, conservation and sustainable development.
From 2014 to 2016, Hugo led the field work for the Bornean Banteng Programme, conducting non-invasive surveys of banteng and collecting faecal samples for molecular analysis across the state of Sabah.
In 2014 Hugo commenced a Master degree at the Universiti Malaysia Sabah with the Bornean Banteng Programme under the Danau Girang Field Centre. His project was entitled "Predictive spatial modeling and distribution mapping of Bornean banteng (Bos javanicus lowi) in Sabah, Malaysia". Hugo was supervised by Dr. Kalsum Mohd Yusah of Universiti Malaysia Sabah, Dr. Benoit Goossens and Dr. Penny C. Gardner of Danau Girang Field Centre. Hugo focused on investigating the spatial distribution of the Bornean banteng in Sabah on both large and small spatial scales using non-invasive camera traps to record the presence/absence of the banteng, combined with spatial modelling approaches and GIS application. The study has provided crucial information and improved our understanding of the current and potential banteng distribution, the environmental factors shaping their distribution, the potential suitable habitats, as well as the suitability of different modelling approaches on this species.