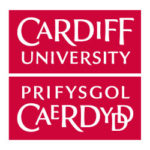 The successful applicants will be expected, in addition to their research projects, to assist with the maintenance and on-going development of the centre and the running of field courses. This placement therefore represents an outstanding opportunity for students wishing to gain experience in tropical forest research and in field centre infrastructure development. They learn about the local biodiversity and way of life and witness the progression of active conservation work throughout the year. PTYs are also in charge of producing DGFC's newsletter: "The Jungle Times". A PTY placement normally runs from June, July or August for a full year.
To apply for a PTY with DGFC send a CV (including any evidence of relevant experience in the field) and a cover letter of motives specifying their interest for a PTY position to Dr Benoît Goossens. The final selection of candidates follows an interview with the director and DGFC's senior staff. Closing dates for CVs and interviews run annually between October and November.
We encourage all selected PTYs to apply for a funds from Cardiff University. To apply, contact the School of Biosciences' PTY Placement Coordinator for more information.
For any additional information, please contact Dr Benoît Goossens by email.
To see examples of the projects that can be pursued at DGFC, check out our current and previous PTYs.
The COVID-19 pandemic has put the PTY program on hold. It is expected to continue in for 2022-2023.
Examples of research projects by PTYs